Your readers want to stay in the loop. But do they have the time?
The battle for audience attention is fiercer than ever. We have to create content that fits into a busy lifestyle.
That's where an audio newsletter comes in.
What is an audio newsletter, and why create one?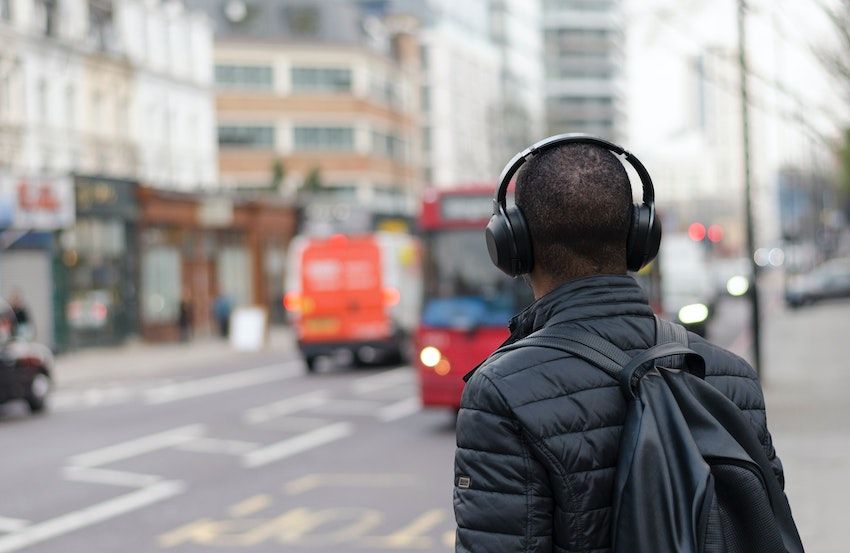 An audio newsletter is a listenable roundup of developments in a niche. It can be an audio version of a written newsletter or a standalone piece of content.
Newsletters are typically delivered on a daily, weekly, or monthly basis, distilling a body of relevant updates into a manageable size. An audio format makes them even less time-intensive: subscribers can listen while they're driving, exercising, or doing chores.
All of this means that it's quick and easy for your audience to stay updated and engaged with your brand. This can help you get new customers or users — and keep existing ones.
This is particularly important for media businesses operating on a subscriber-based model. 13%¹ of news subscription cancellations result from subscribers having too much to read in too little time. Exclusive audio newsletters can help combat this "unread guilt factor".
Podcast charts demonstrate the demand for snackable audio. Daily news podcasts make up just 1% of podcasts produced, but account for 10% of top episodes. 44% of these podcasts take the format of a news roundup or micro bulletin.²
"Newsletters are a great way to grow a subscription business. Subscribing to a newsletter is a healthy habit that can bear fruits down the line." — Adam Pasick, The New York Times³
How do I create an audio newsletter?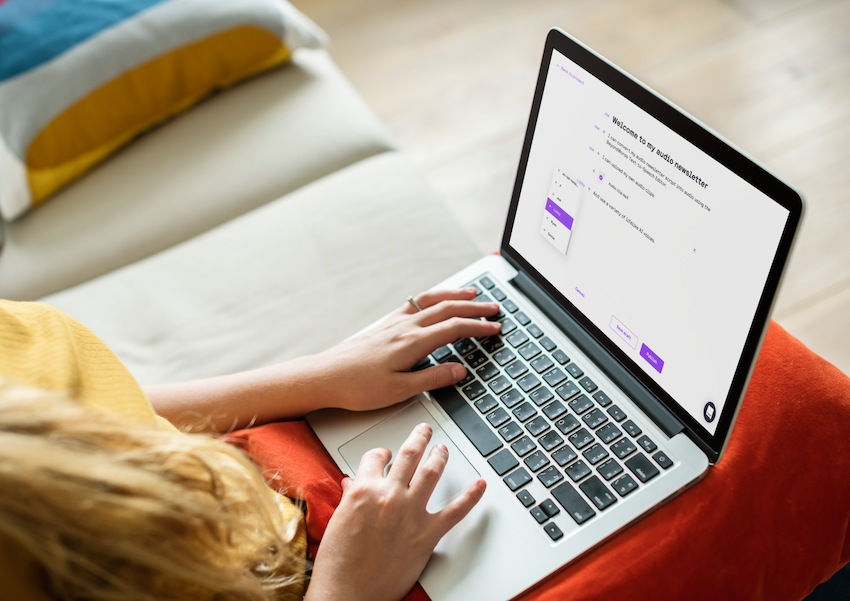 If you already write a newsletter, you can directly convert future editions into audio newsletters. This is the quickest and easiest way to get started. However, it may be worth tweaking your text to create a more effective audio script.
💡 Do you publish on Substack? Check out our guide to adding voiceover to Substack posts.
If you don't write a newsletter, or you'd prefer to build your audio newsletters from scratch, you'll need to put together a content strategy as well as individual scripts. Consider questions like:
How often should I publish my audio newsletter?
How long should each audio newsletter be?
What do my listeners want to hear about?
How can I keep my listeners engaged?
What action do I want my listeners to take?
You can record the audio yourself or hire a voice actor. However, this can be time-consuming and expensive.
With our text-to-speech platform, you can produce engaging audio in minutes. Just choose your favorite AI voices, paste your text into our Editor, then hit 'Process audio'. If you publish your newsletters through Ghost, you can create the audio versions automatically using our Ghost integration.
It's then easy to distribute, monetize, and analyze your audio.
Where should I distribute my audio newsletter?
Distribution is about getting your audio newsletter in front of the right people, in the right way, at the right time. The best approach will depend on your target audience and your wider marketing strategy, but these three channels are well worth considering.
"We, clearly along with everybody else in the industry, recognised that newsletters are going to be a huge phenomenon." — Nicholas Thompson, The Atlantic⁴
Podcast feed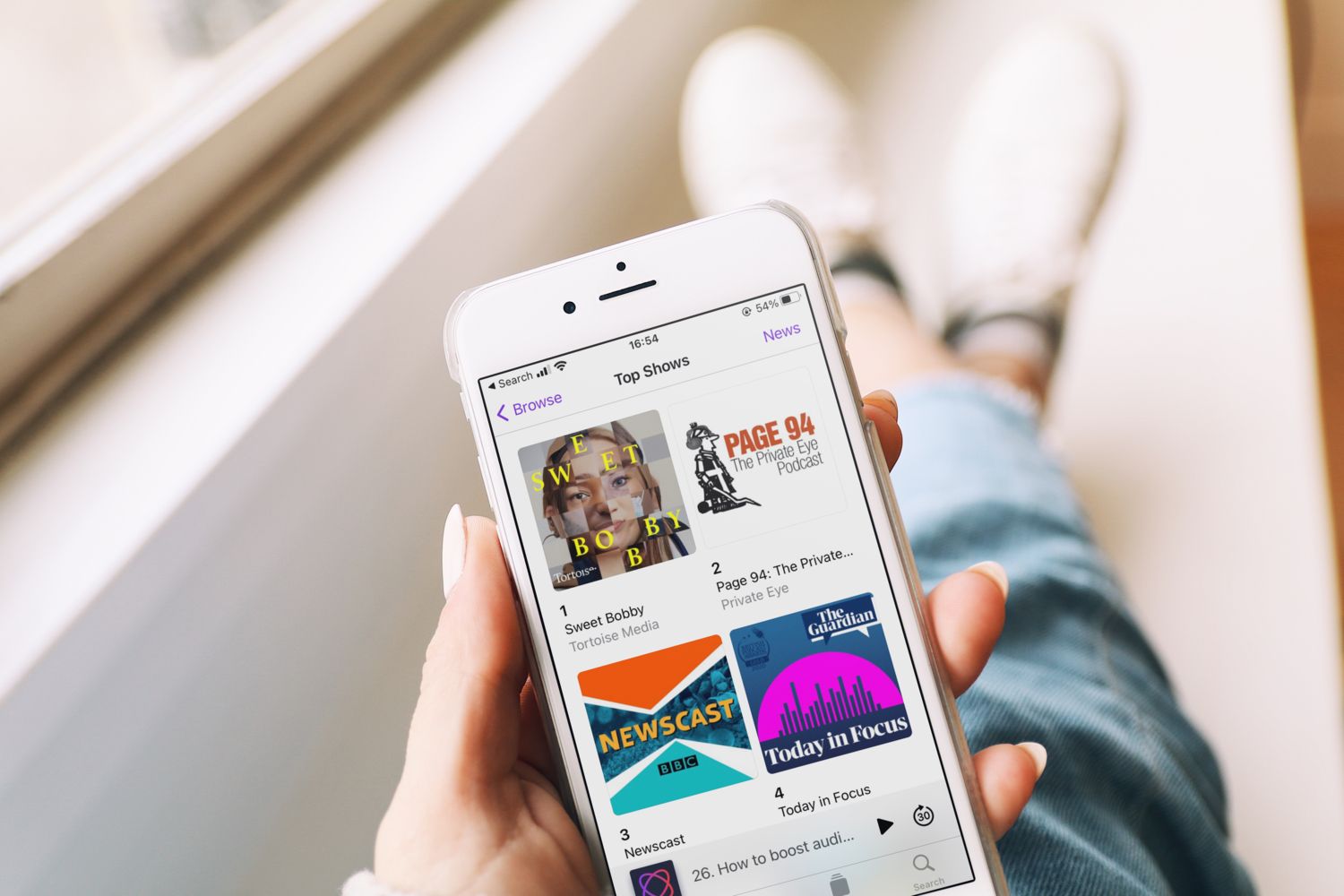 One of the best ways to distribute an audio newsletter is via podcast feed. This allows you to publish on directories like Apple Podcasts, Spotify, and Google Podcasts, which reach approximately 485 million users worldwide⁵. These platforms make it easy for users to find, listen to, and subscribe to your audio newsletters.
You can set up a podcast feed on BeyondWords in just a few minutes. Make sure to optimize your RSS tags to maximize reach and engagement.
Email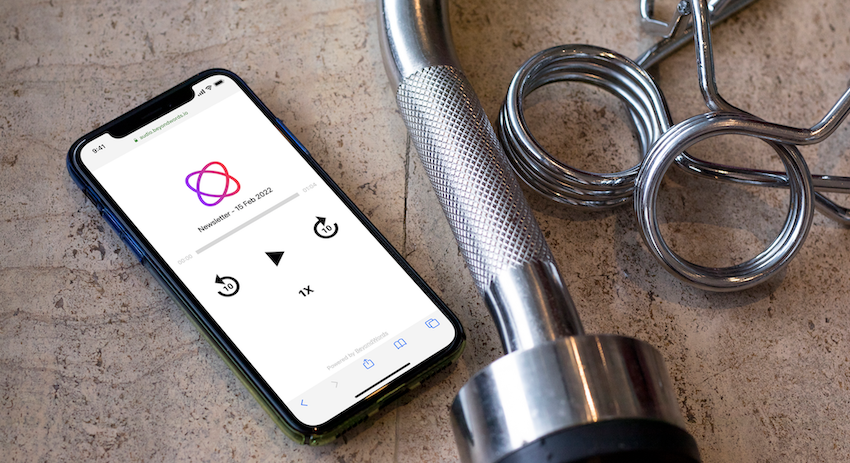 It's not possible to embed audio files into an email, meaning that recipients can't listen within their inbox. However, you can use email to notify subscribers about your latest audio newsletter and direct them to the right place.
Check out our advice on sharing audio via email.
Website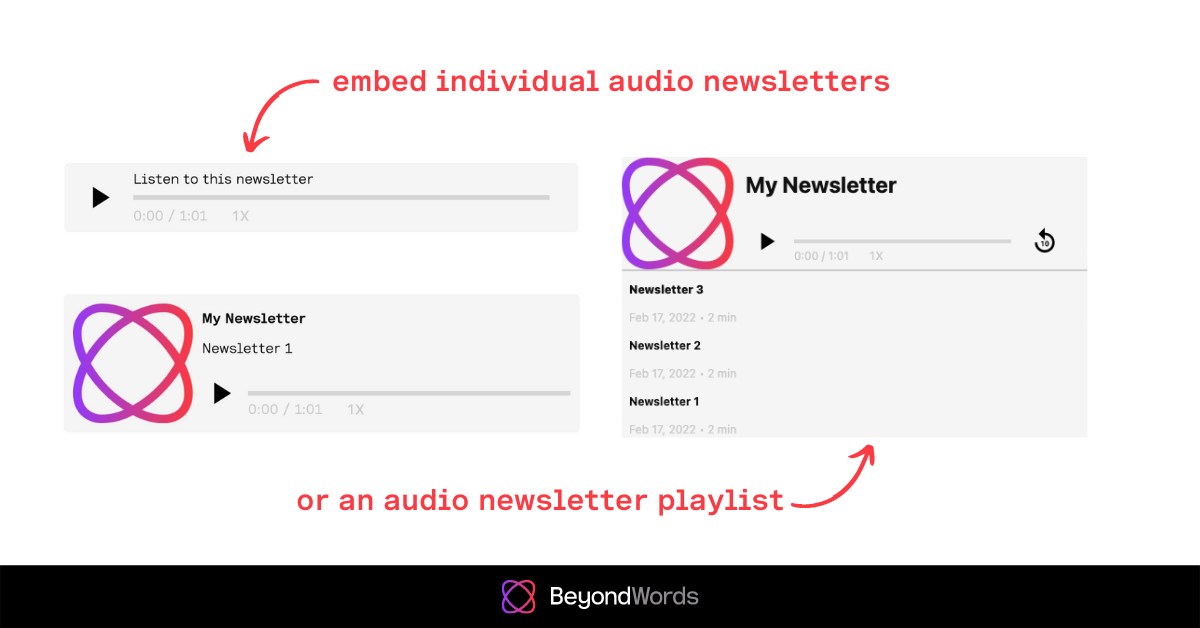 If you have a website, don't miss the opportunity to advertise your audio newsletter. Our embeddable playlists allows visitors to listen without navigating away from your page. They can be updated automatically and customized to suit your branding.
If you publish a written version of the newsletter online, you can embed the audio version to enable on-page narration.
How do I measure my audio newsletter performance?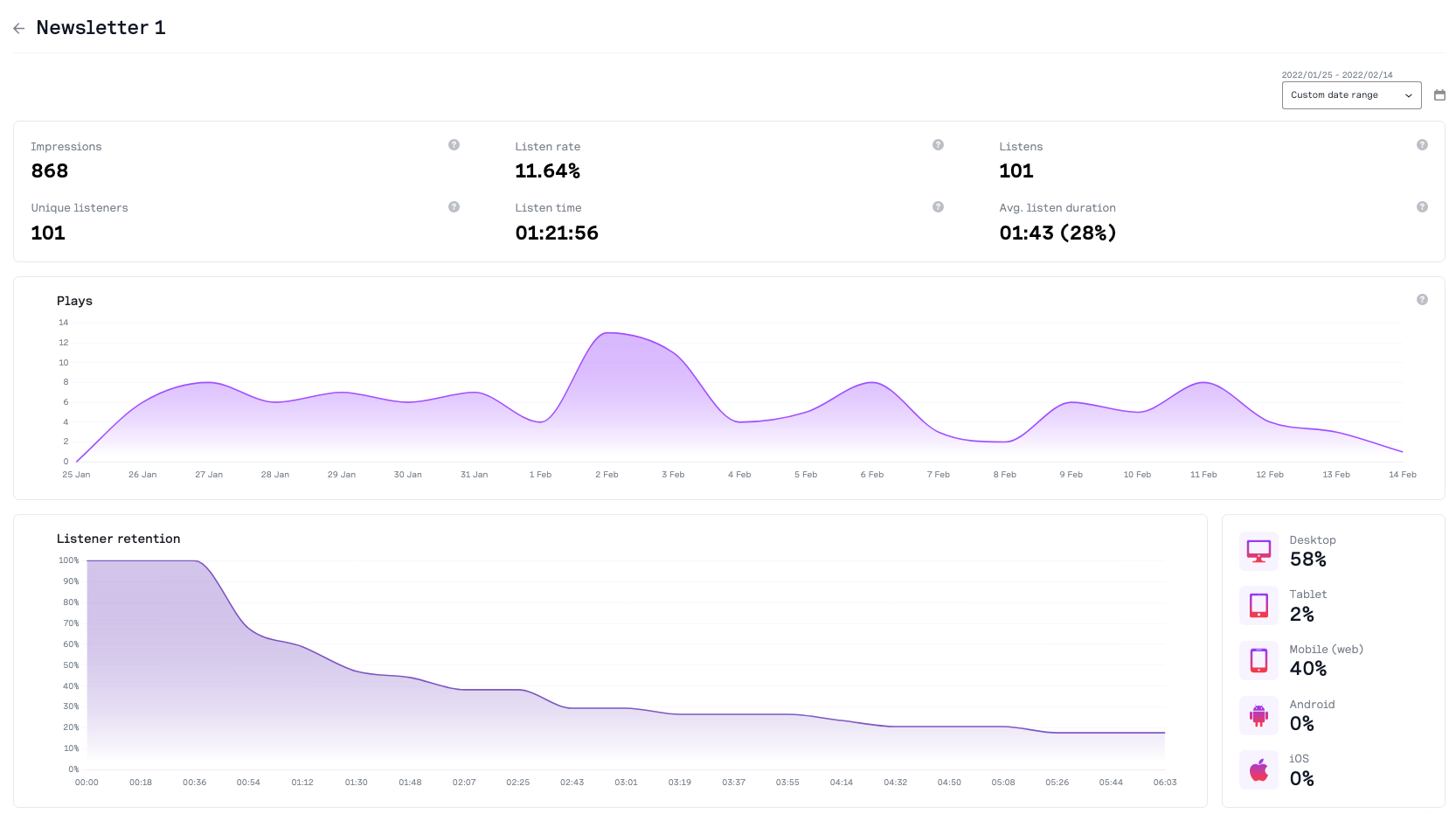 Measuring your audio newsletter performance will help you to optimize your strategy over time. The way to do this depends on your distribution methods.
For example, if you are using BeyondWords to embed your audio or share via URL, you can use our analytics and Google Analytics integration to track key metrics. If you distribute via podcast feed, you can usually monitor performance through your chosen directories.
Here are three key performance indicators (KPIs) to look out for:
Impressions: How many times the audio was viewed. To improve this number, you should look at your distribution strategy. Are there more channels to consider? Can you use SEO to improve your search visibility?
Listen rate: The percentage of impressions that result in plays. To improve this number, ensure your audio is presented in an attention-grabbing way. Try writing a catchier title or customizing the audio player.
Listener retention: How long listeners are listening for. If listeners are disengaging at a particular point, review your content to see what might be causing the issue. You might also consider changing the length of your audio newsletters.
How can I monetize my audio newsletter?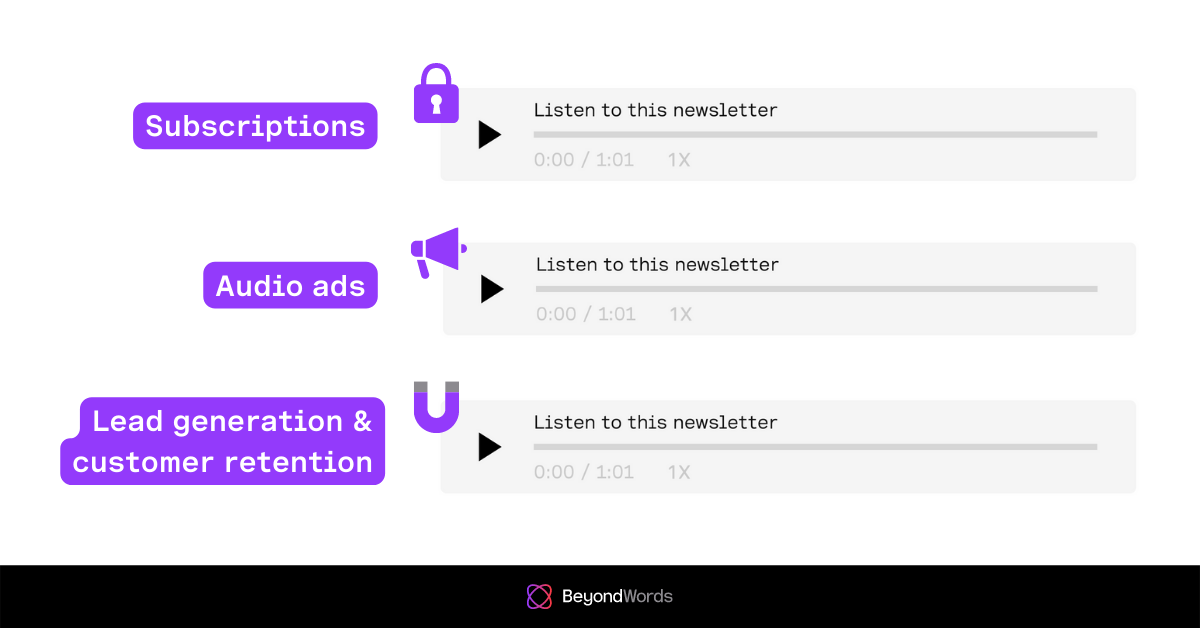 Audio newsletters can drive indirect return on investment by keeping your audience engaged with your brand. This makes them more likely to stick around or make a purchase in the future.
Your level of success depends on the quality of your content, as well as your branding and marketing strategies. For example, incorporating a catchy and informative intro will help listeners to remember your brand and increase the chance of conversion.
Whatever your goal, incorporate strong calls-to-action that inspire listeners to take the desired path. If you want to drive traffic to a particular page, you can use our self-serve advertising feature to insert a clickable audio ad into the audio newsletter player.
Media businesses and independent writers may consider monetizing their audio newsletter through advertising, but a subscription-based revenue model may prove more valuable.
While publications like the New York Times⁶ have used newsletters to enhance existing subscription packages, platforms like Ghost, Substack, Bulletin, and Revue have shown that paid newsletters have potential all on their own. Plus, research shows that listeners are increasingly willing to pay for podcasts.⁷
Launch your audio newsletter
Audiences can find it difficult to make time for your content. Unread articles, emails, and reports can overwhelm your readers and create a sense of guilt, making them more likely to disengage from your brand.
An audio newsletter can provide a welcome respite, allowing audiences to get up to speed with less time commitment. And offering one doesn't have to take a lot of time, money, or effort, so the potential for a strong return on investment is high.
BeyondWords offers everything you need to create, distribute, analyze, and monetize an audio newsletter. Sign up free or book a meeting with our team to learn more.
---
---