3 ways to elevate your audio with our new Text-to-Speech Editor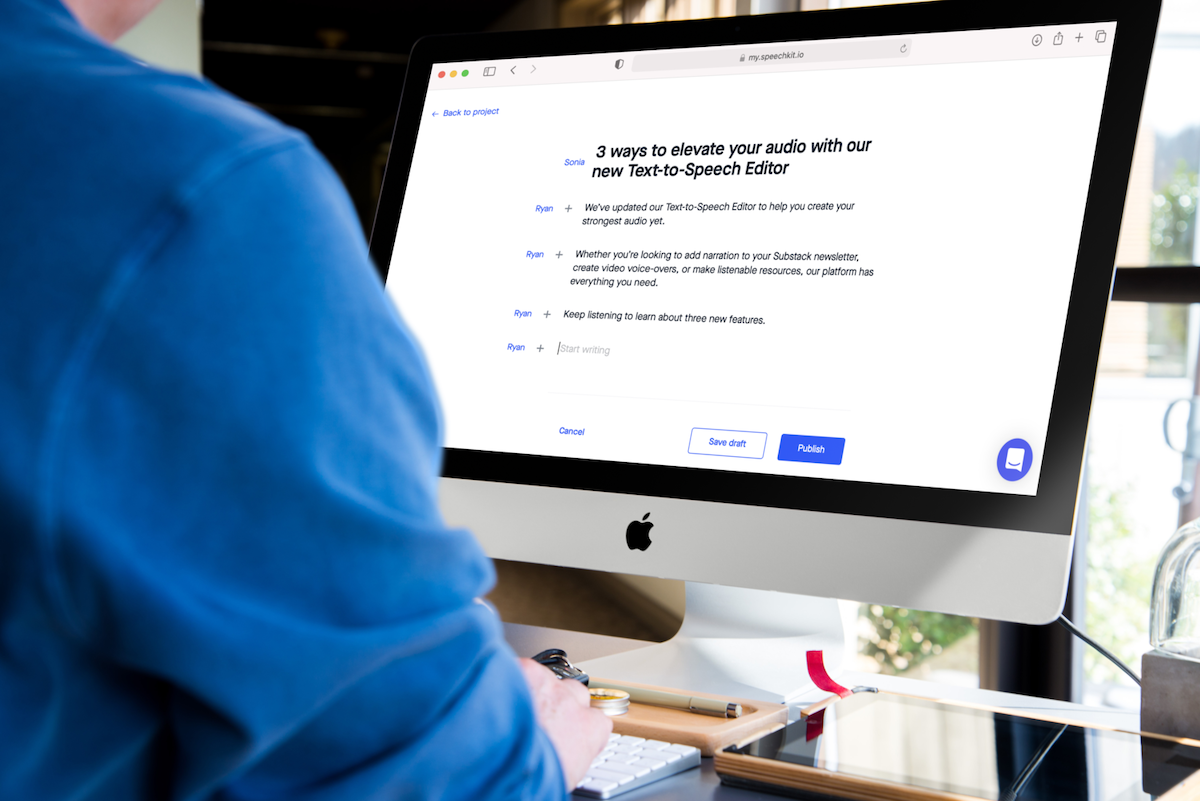 Please note: SpeechKit has rebranded to BeyondWords since this post was published.
We've updated our Text-to-Speech Editor to help you create your strongest audio yet.
Whether you're looking to add narration to your Substack newsletter, create video voice-overs, or make listenable resources, our platform has everything you need.
Keep reading or listening to learn about three new features, which you can use when creating audio from plain text or editing audio in the Text-to-Speech Editor.
Mix and match your favorite voices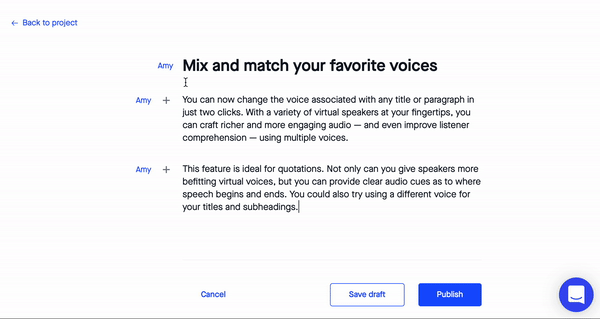 You can now change the voice associated with any title or paragraph in just two clicks. With a variety of virtual speakers at your fingertips, you can craft richer and more engaging audio using multiple voices.
This feature is ideal for quotations. Not only can you give speakers more befitting virtual voices, but you can provide clear audio cues as to where speech begins and ends. You could also try using a different voice for your titles and subheadings.
Plus, you can change your default voices in seconds. This means you can easily switch things up before creating your next audio. Our library includes more than 700 AI voices across 64 languages. We also offer voice cloning, so you can create custom voices that perfectly suit your needs.
For more details, see our guide on changing voices in SpeechKit.
Insert your own audio clips
You can now insert audio files into your text-to-speech audio without using an audio editor. Simply enter your text like usual then upload audio wherever you'd like it to play, and we'll stitch it seamlessly into the final audio file.
Combining synthetic spoken-word audio with other listenable content gives you the best of both worlds. Make your reports more trustworthy by inserting real interview snippets, provide clips of referenced audio to improve comprehension, or use sound effects and music to create atmosphere.
When creating longer audios, it's a good idea to insert short transitional sounds, known as bumpers and stingers, to improve flow.
Example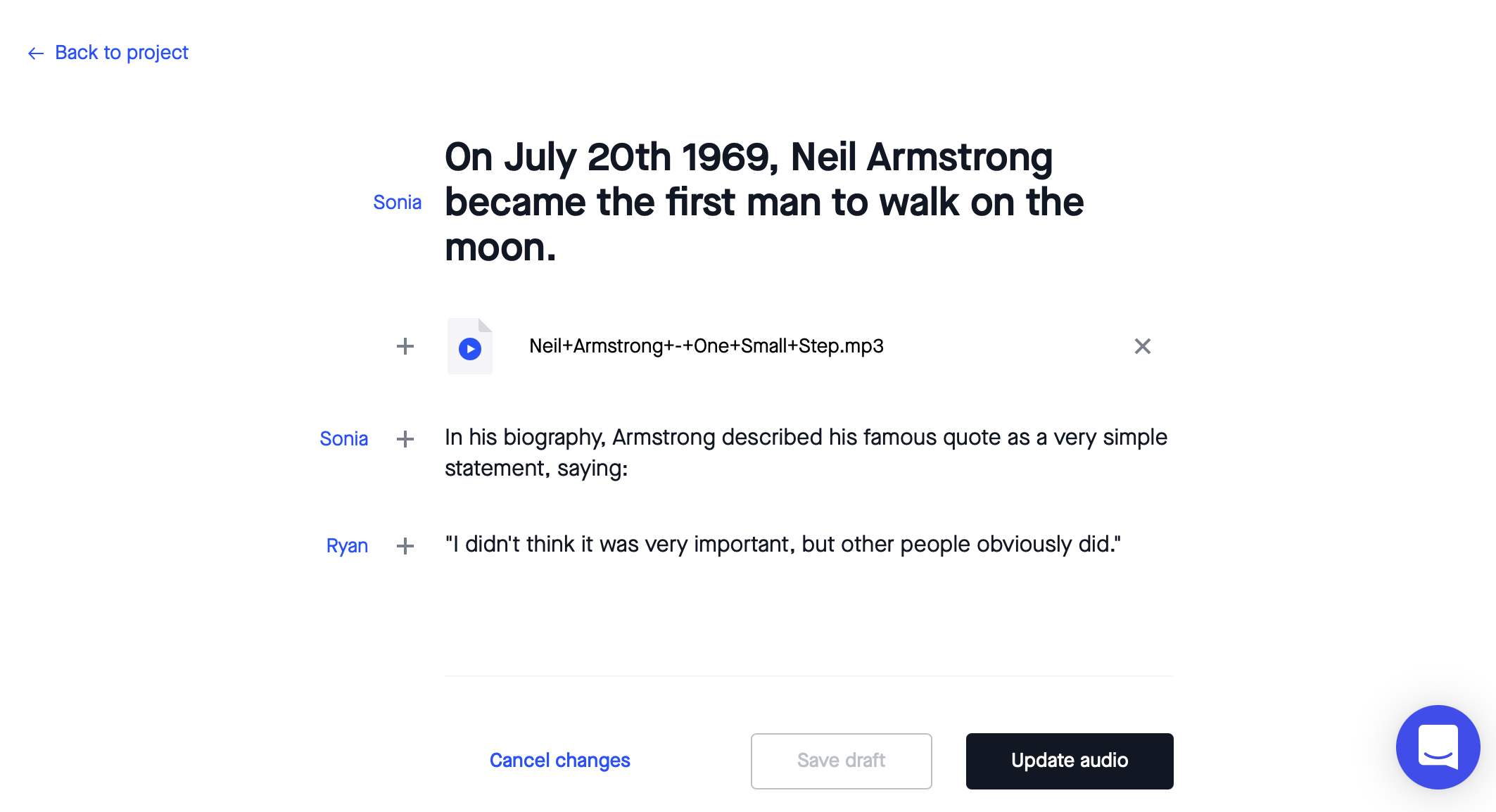 Create and collaborate at your own pace
You can now save drafts in the Text-to-Speech Editor and continue working on them anytime. This is particularly handy when writing audio scripts from scratch, or working on edits to long-form text. You can even invite team members to collaborate on your project, so you can work on a script together.
Plus, did you know that you can edit text after it's been converted into audio? If you make any updates, we'll reprocess the audio and make this updated version available through the same iFrame code and shareable URL, as well as updating your 'latest audio' playlist and podcast feed.
So, if you want to make tweaks to your input after listening to the audio, or need to update your content further down the line, it's possible to do so without disrupting your distributions.
You can take advantage of all these features when creating audio from plain text or editing audio in the Text-to-Speech Editor.
Want to try it out for yourself? Sign in now or start your free 14-day trial.
Sign Up