We've launched an exclusive AI voice: 'Joe'. It's the new voice of BeyondWords, and it's available in beta to all our paid users!
'Joe' was created in collaboration with Joe Coen, a British-English voice artist, as part of our mission to make synthetic speech work harder for publishers, listeners, and voice artists alike.
If you haven't already, click 'play' above to hear Joe's AI voice read this article aloud.
The mission
We want to give publishers more control over what they sound like, to help them better connect with listeners. That's why we've invested in voice cloning research and development.
As well as enabling users to create custom voices, we want to bring unique voices to our voice library. Keen to adopt a new brand voice as part of our rebrand, we decided to work hand-in-hand with a British voice artist to create the first-of-its-kind AI voice service agreement.
Our team wants to ensure that the voice artists we work with maintain control over their voice clones and are fairly compensated for their usage. So, we reached out to the Open Voice Network, a non-profit dedicated to voice industry ethics, to discuss the fairest approach to voice licensing.
The human voice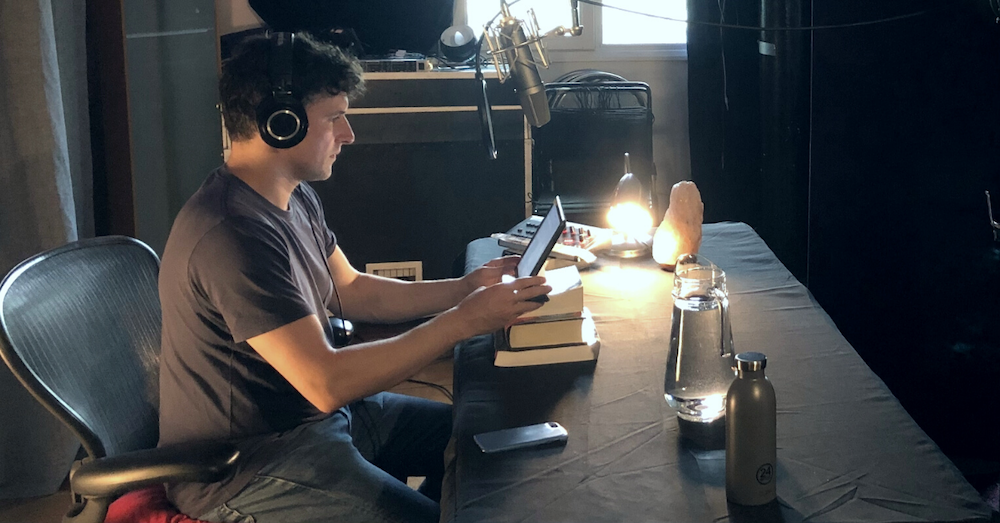 We found Joe Coen through the London Voice Boutique. With a soft, neutral intonation that would work well across content types, plus experience doing voice work for audiobooks, radio, and TV, we knew he would be the perfect fit for this project.
Joe said: "I had heard some stories about how text-to-speech voices were taking work from voiceover artists. However, when the team approached me, they pitched me the idea of developing a voice with a contract that protected my voice IP. I was interested in pushing forward protection for voiceover artists in this industry, so I decided to go ahead.
"We recorded eight hours of audio over four days in a studio in North London. I had to find the right balance between expressiveness and consistency, to ensure that the resulting voice model would be versatile and engaging."
The recordings were then passed to our text-to-speech research team for pre-processing. This involved removing errors and silences, converting to the appropriate format, and computationally extracting the thousands of characteristics that make up Joe's voice. This speech data was then used to train a voice model, which went through objective and subjective tests before being deployed.
The AI voice
You can listen to a sample of Joe's real voice versus his synthetic voice in the video above. Although we expect to make some improvements over time, we're impressed with the outcome. We're proud to have broken ground by creating voice in partnership with a voice artist and hope other publishers find the voice to be a great fit for their content.
Joe said: "It was amazing to hear the similarities with the AI voice compared to my natural reading voice! I'm looking forward to seeing how it's used — there's a lot of demand for professional voiceover, but recording isn't always feasible when there is a fast turnaround needed for daily publications. I'm excited to see how ethically made voice clones like these can support the careers of voice actors and make synthetic audio more engaging in these specific areas."
How to use Joe's AI voice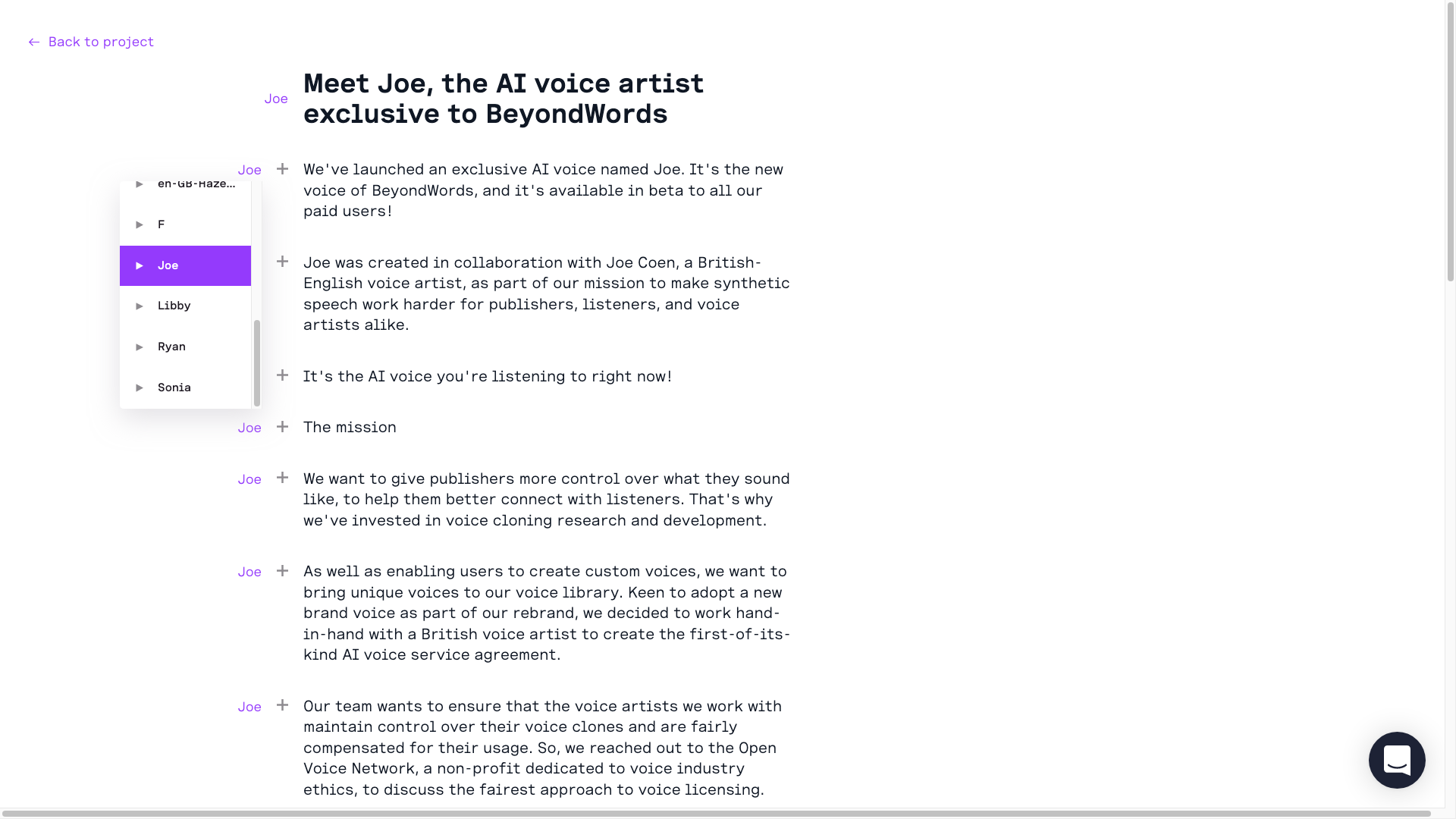 The 'Joe' voice is currently available in beta. If you're a paid user who'd like to try it out, drop us a message on [email protected] or via the chat feature, and we'll make the voice available on your account. Check out our guide to changing voices if you need help using it.
Not a paid user yet? Sign up now or upgrade your account. You can then get access to Joe's AI voice and a host of other premium features.