In the BeyondWords changelog for July 2022:
Keep reading or listening to learn more about what's new.
Create custom text-to-speech rules with aliases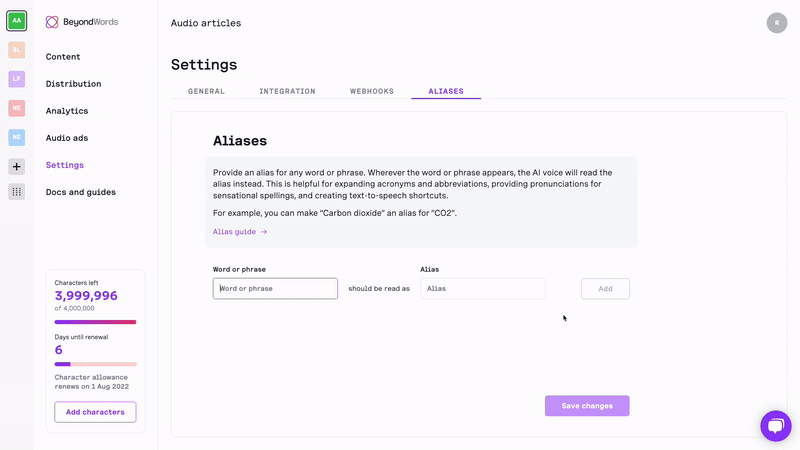 You can now add custom text-to-speech rules using aliases. This is helpful for expanding abbreviations. For example, you can decide that 'MSFT' is always pronounced as "Microsoft" or 'Sen.' is always pronounced as "Senator".
You can also provide pronunciations for sensational spellings. For example, music publications can ensure the band name stylised as 'Chvrches' or 'CHVRCHΞS' is correctly read aloud as "Churches".
Don't want the alias to apply every time? Open the Text-to-Speech Editor to add, edit, or delete aliases in a particular audio.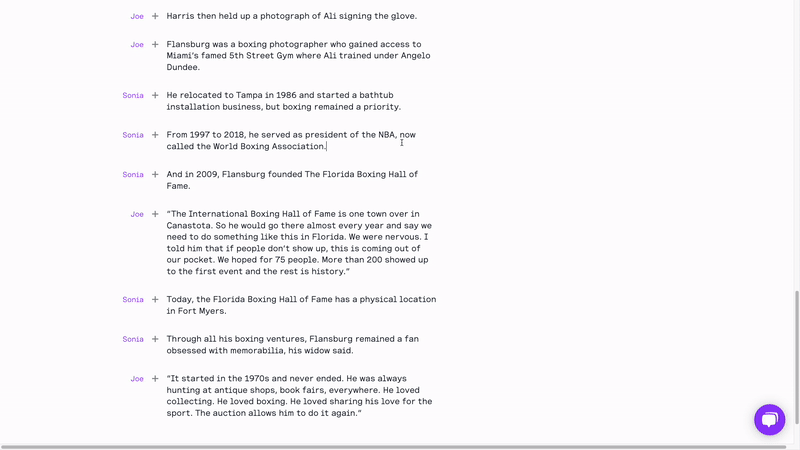 Let's say you're usually happy with it being pronounced "NBA" but on this occasion you're writing about the National Boxing Association rather than basketball. You can set an audio alias to prevent any ambiguity (and without having to make extensive edits to your text).
Want more complex customizations? Submit a request to our team.
Review audio before distributing with 'Pending review'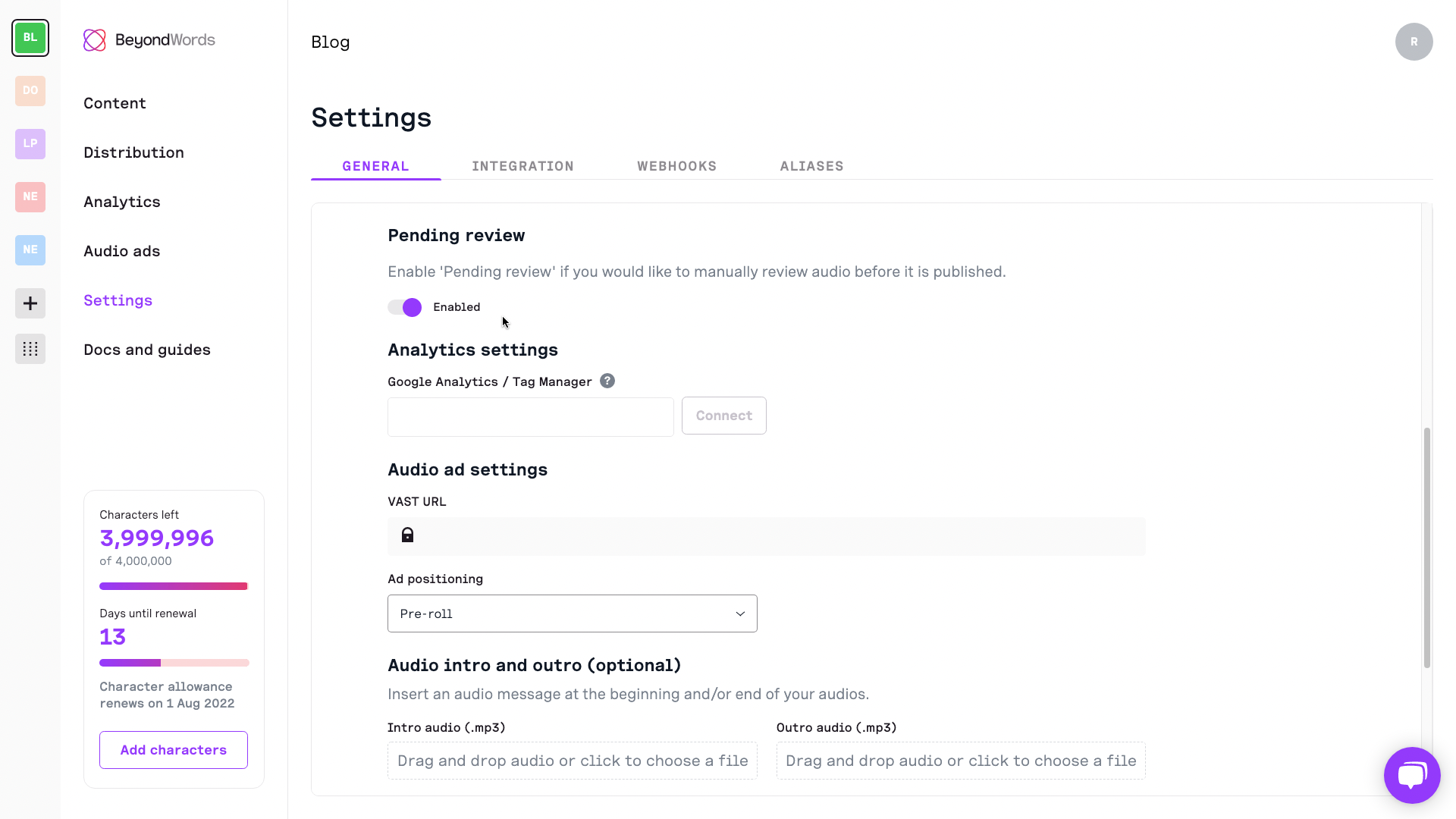 Want to review your audio before it's distributed? Our 'Pending review' feature makes it easy.
When 'Pending review' is enabled, processed audio goes into an unpublished state by default. This means that you can proof-listen and make any edits before publishing your audio.
For more advice, check out the audio publishing workflow ideas on our Knowledge Base.
Change the position of audio ads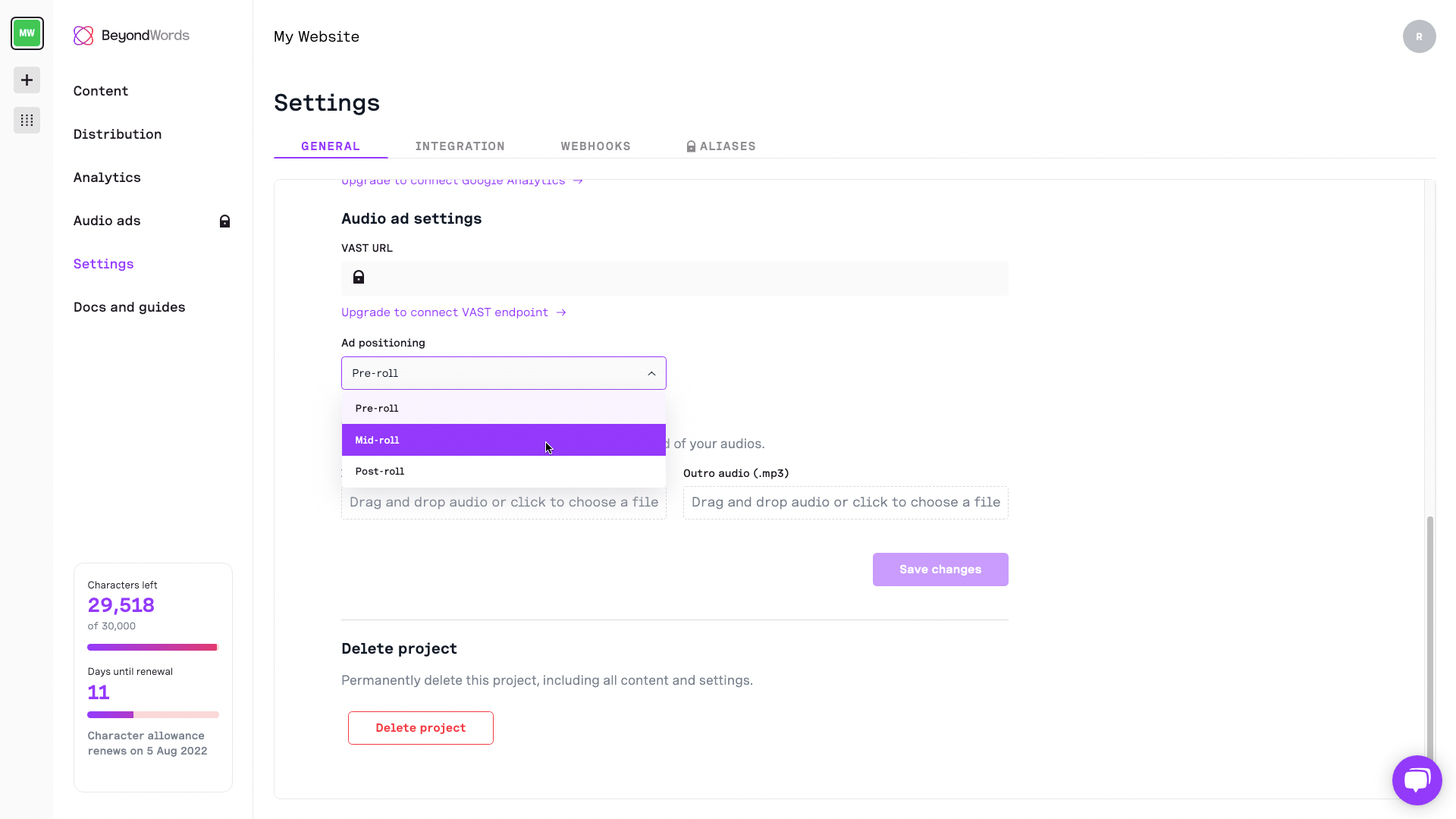 You can now decide whether your audio ads are played pre-roll, mid-roll, or post-roll. This can help you to boost engagement with your sponsored messages and audio.
Just head to the 'Ad positioning' section in project settings to get started.
Add categories for Google Podcasts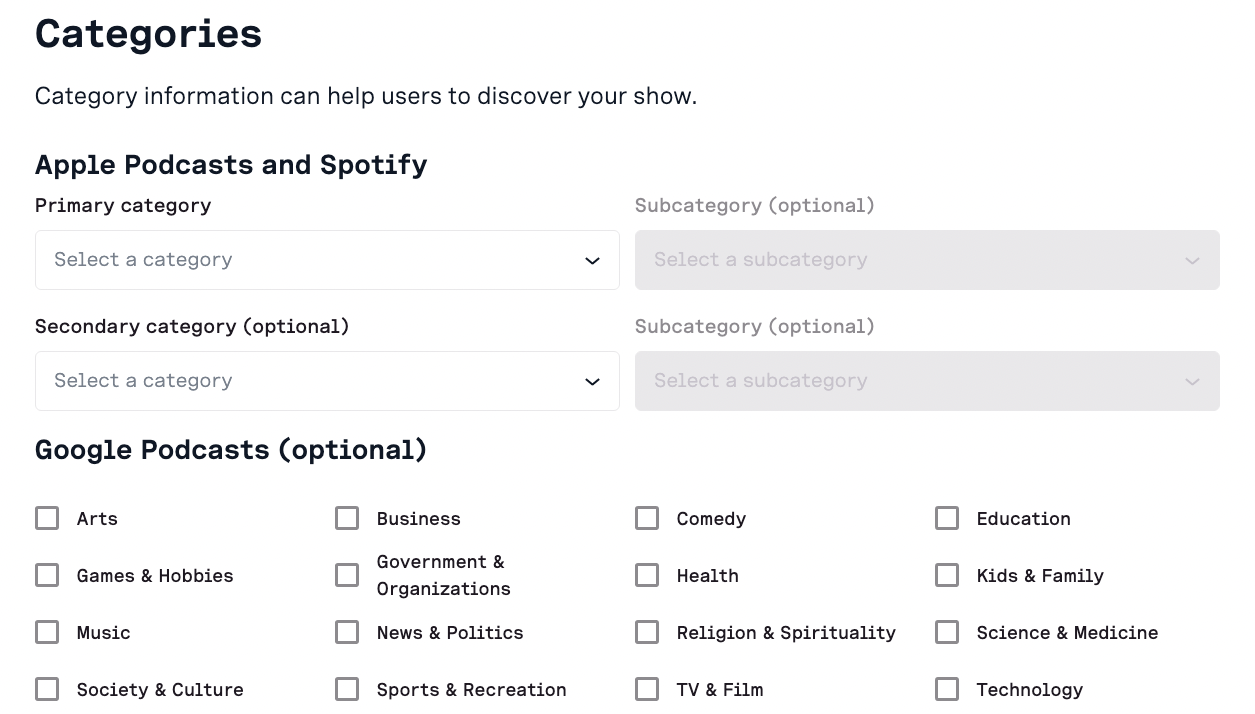 If you've read or listened to our guide to optimizing your podcast feed, you'll know that choosing the right podcast categories can help your show to appear in relevant categories, charts, personalized recommendations, editorially curated collections, and search results.
And we've now made it easy to optimize for Apple Podcasts, Spotify, and Google Podcasts. Just choose the relevant categories when setting up your feed.
Remember, you can set up a podcast feed for an entire project or any custom playlist.
Try new languages and voices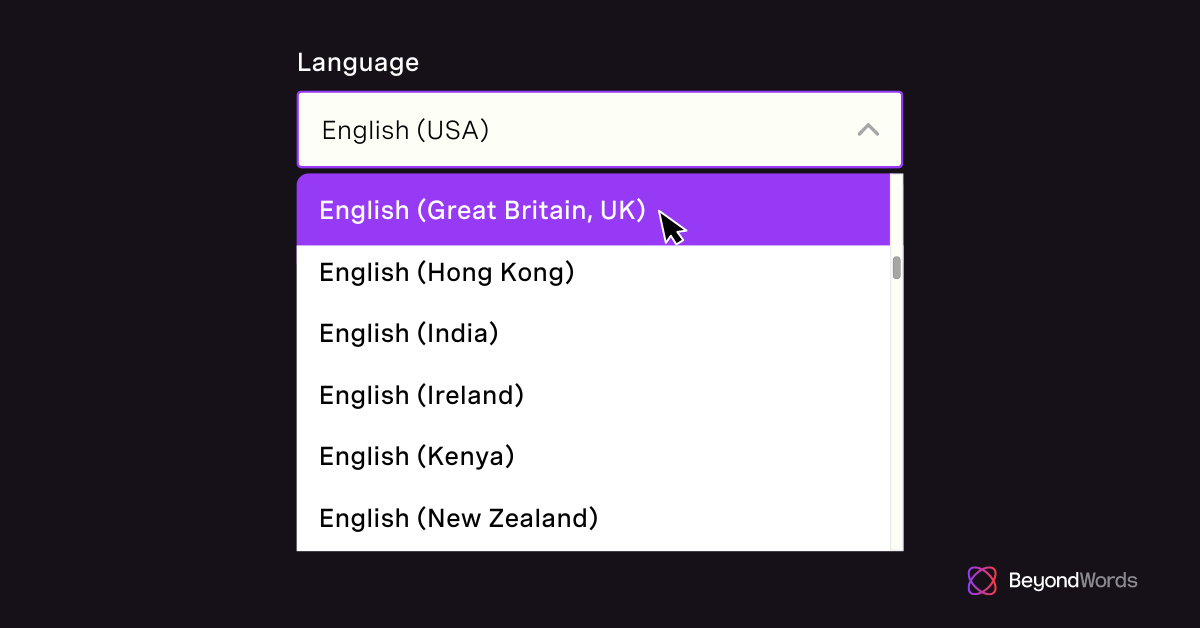 Over the past three months, we've added a variety of new voices and languages to our AI voice library, so you might just find a voice that better resonates with your audience. Head to the settings to see what's available in your language locale.
For more advice, check out our Knowledge Base article on choosing the best AI voice for any audio.
Albanian (Albania): Ilir, Anila
Arabic (Lebanon): Aysha, Abdullah
Arabic (Oman): Rami, Layla
Azerbaijani (Azerbaijan): Banu, Babek
Bosnian (Bosnia): Vesna, Goran
English (Great Britain, UK): Arthur
English (USA): Roger, Tony, Jason, Jane, Davis, Nancy
French (Canada): Liam
Georgian (Georgia): Giorgi, Eka
German (Germany): Daniel
Italian (Italy): Rinaldo, Pierina (Child), Palmira, Lisandro, Irma, Imelda, Gianni, Fiamma, Fabiola, Cataldo, Calimero, Benigno
Mandarin (China): Yunze, Yunxia (Child), Yunhao, Yunfeng
Mandarin (China, Liaoning): Xiaobei
Mandarin (China, Sichuan): YunxiSichuan
Mongolian (Mongolia): Yesui, Bataa
Nepali (Nepal): Sagar, Hemkala
Portuguese (Brazil): Yara, Valerio, Nicolau, Manuela, Leticia, Leila, Julio, Humberto, Giovanna, Fabio, Elza, Donato, Brenda
Spanish (Mexico): Yago, Renata, Pelayo, Nuria, Marina (Child), Luciano, Liberto, Larissa, Gerardo, Cecilio, Carlota, Candela, Beatriz
Spanish (US): Pedro
Tamil (Malaysia): Surya, Kani
Fixes and improvements
Eager to try out these new features? Sign in or sign up now to get started. You can upgrade your plan anytime from your BeyondWords dashboard.